今天帮她的之爱买了"新家"。
之前听朋友说在新城的SM Color可以买到便宜照相机的东西。
所以今天心血来潮到AMK的SM Color看一看。
这么刚好有便宜的包包,就买了。
原价SGD110,40%后是SGD66。
不知便宜吗?不知这个Brand好不好?
就这样买了,嘻嘻。
VanGuard。
外表。小小个。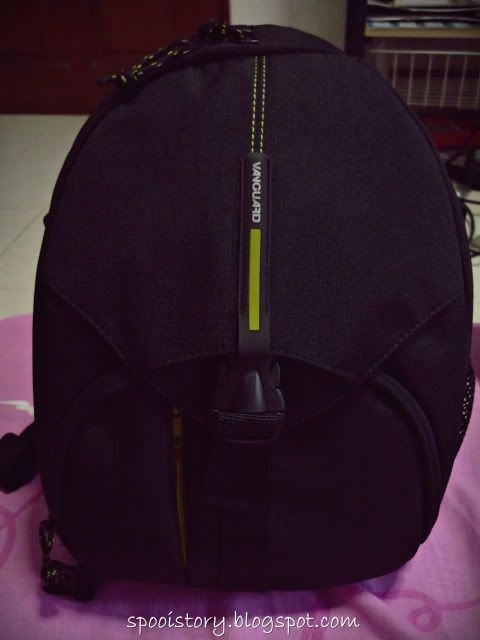 里面。可以放1个Body,2个Lens。
发现VanGuard的Camera Bag得了Award(2010 Best Photo Bag)哦。
http://www.vanguardworld.com/pl/index.php/pv/news/latest-news-press-releases/77-vanguard-camera-bags-earn-prestigious-tipa-award.html
她买的VanGuard BIIN50 Camera Bag。
http://www.vanguardworld.com/index.php/en/pv/products/photo-video/detail-1-1-212-663.html
BIIN 50 Black
BIIN offers it all – good looks, lightweight design, reliable gear protection and organization and standout features that make life easier. BIIN is a lightweight backpack, sans the bulkiness of standard backpacks. It boasts a large gear capacity and numerous pockets for accessories. BIIN is all about providing fast access, with organized compartments that securely hold your gear. Other features include numerous pockets and clips for additional accessories.
- Securely holds a lot of gear
- Front lens cap pocket
- Zippered front pocket organizes accessories
- Front layer also includes lens cap pocket
- Side water and clips for hanging additional accessories
Inside Dimensions(LxWxH mm):215 x 115 x 285
Outside Dimensions(LxWxH mm):250 x 230 x 335
Weight(g):540
Inside Dimensions(LxWxH inches):8 1/2" x 4 1/2" x 11 1/4"
Outside Dimensions(LxWxH inches):9 7/8 x9 x13 1/4
Weight(lbs):1.19
Exterior Fabric:150D polyester ripstop + 600*600D Polyester
Interior Fabric:100*150D Polyester + Velvet
Capacity:
One DSLR with attached lens, 2-3 extra lenses, a flash unit and accessories (memory cards, cables, battery and charger)